Home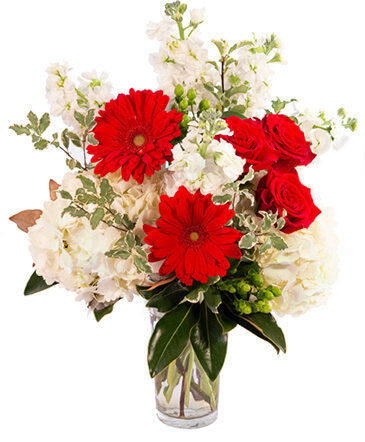 Red Frost
Floral Arrangement
This fetching bouquet is sure to spice up their winter! The frosty white stalk and pure white hydrangeas pair perfectly with the dazzling red roses and radiant red gerberas, making Red Frost a season showstopper. Captivating and classy, they'll love this striking arrangement!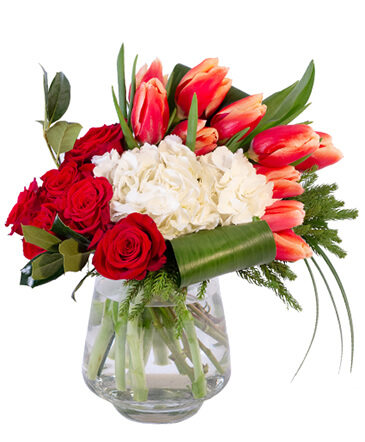 Royal Red & White
Floral Arrangement
This luxurious design is overflowing with elegant florals! With gorgeous red roses, attractive white hydrangeas, and impeccable red tulips, Royal Red & White is a beautiful addition to any celebration or home. It's sure to impress anyone who receives it!
Due to COVID-19, flowers are limited, therefore substitutions may be necessary. Please keep in mind that the arrangements are made to order. We will do our best to get it as close to the photo as possible. Please call us if you have any questions.
Thank you!