Home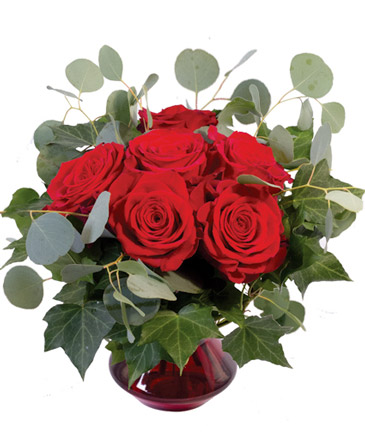 Crimson Ivy Roses
Flower Arrangement
Add a touch of love and romance to their day with our Crimson Ivy Roses arrangement! Half a dozen red roses nestle in ivy and silver dollar eucalyptus for a simple and beautiful design that will win your way into their heart. Surprise your special someone today!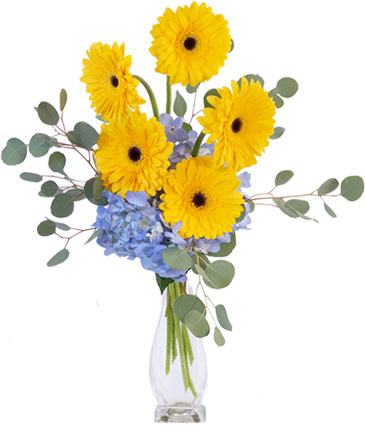 Yellow Blues
Floral Arrangement
This bright arrangement is sure to please! Simple and elegant, Yellow Blues features dazzling yellow gerberas, lovely blue hydrangeas, and gorgeous silver dollar eucalyptus. This vibrant and colorful arrangement is the perfect pick-me-up for any occasion!
Due to COVID-19, flowers are limited, therefore substitutions may be necessary. Please keep in mind that the arrangements are made to order. We will do our best to get it as close to the photo as possible. Please call us if you have any questions.
Thank you!